About us
Nerva, the ultimate boutique experience
and a proud italian family business
Nerva is a Boutique Hotel with 20 rooms and suites located in the heart of the Rome's historical city center. Our boutique hotel offers an authentic Italian experience with careful attention to details from our interior design, comfort, homemade fresh breakfast and personalized attention from our staff. Nerva's mission is to provide our guests with a warm Italian hospitality and unforgettable experience during their stay at our hotel.
Nerva Boutique hotel is rated high for it's perfect location; we are located in the characteristic neighbourhood of Monti, between Colosseum and Piazza Venezia and in front of the famous Imperial Forums. Additionally, all of Rome's most iconic sights are within an easy walking distance to our hotel.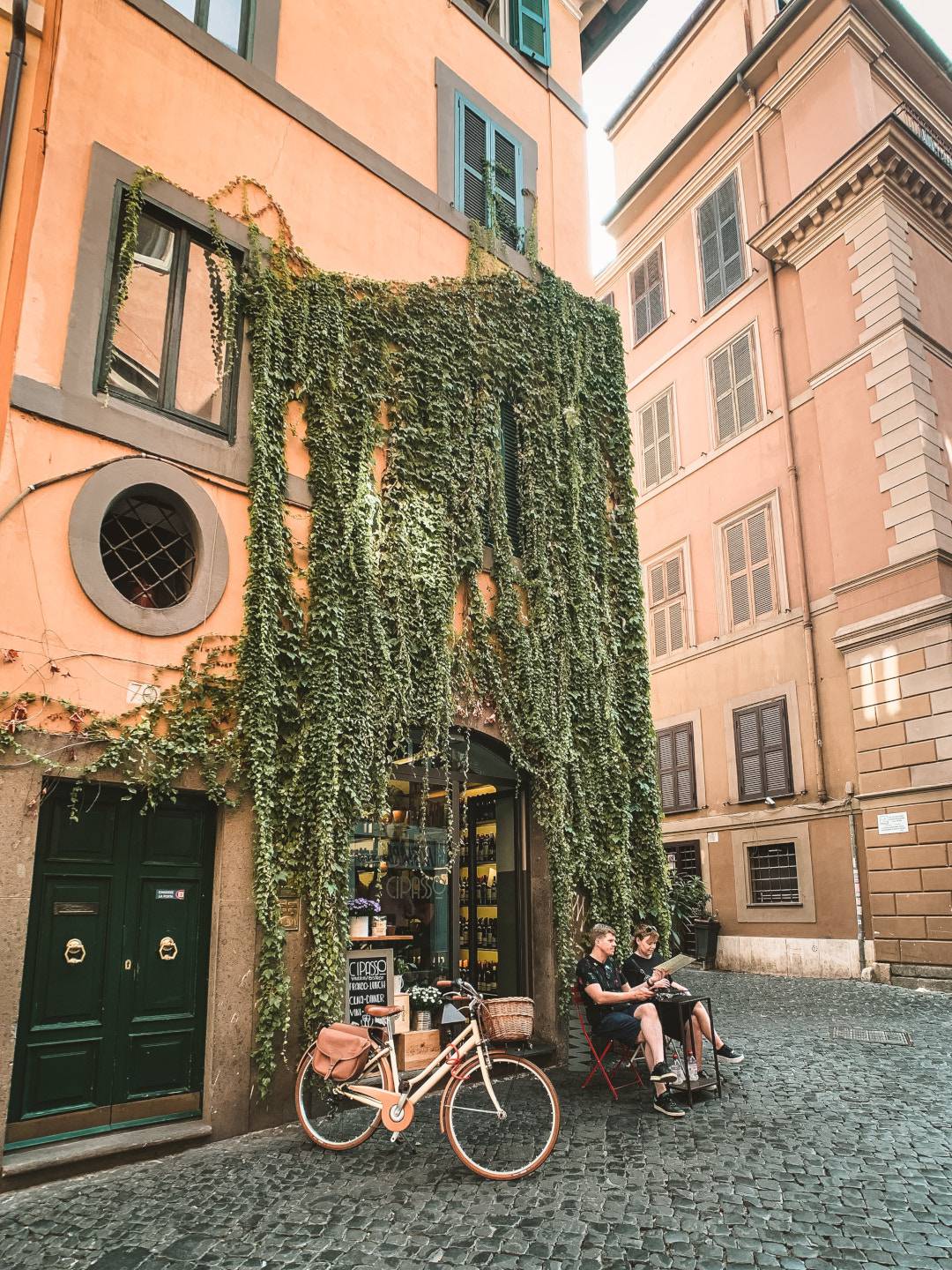 What our guests say about Nerva Boutique Hotel
"This hotel is so special. I studied in Florence, Italy a few years back and have traveled all over Italy but this hotel in Rome is truly a gem. The location is in the center of everything and you can literally walk everywhere." ★★★★★
"This is now one of our favorite hotels in Europe. The location is perfect, the room very nice, the staff is amazing, breakfast is excellent, afternoon tea/cocktails is wonderful. We have traveled extensively, and cannot recommend it more highly. It is a gem". ★★★★★
"A wonderful stay. This boutique hotel in the centre of Rome is exceptional. Firstly and most importantly the staff were wonderful, friendly and helpful and so kind. The standards of cleaning, room quality and service are excellent, I enjoyed the lounging area and the breakfasts are delicious. Nerva was a special edition to my Rome experience. I want to say a big thank you to everyone there". ★★★★★
Services
Breakfast
Where is the breakfast served and what is on the menu?
The breakfast is served in our chic yet warm lounge that extends to large windows overlooking the Roman forum of Augustus. Experience a taste of Italy as we take the breakfast seriously. We are proud to select all of our ingredients from the best local suppliers. Fresh baked bread, cakes and croissants are supplied everyday by the famous authentic 'Roscioli' bakery. We serve local hams and various Italian cheese, organic eggs, oatmeal cereal, homemade jams and honey, seasonal fruits, fresh orange juice, Bio yogurt, and of course Italian coffee.

BREAKFAST: 7:00 am to 10:30 am
WE ARE OPEN TO ALL YOUR QUESTIONS
Questions
Location
In the heart of Rome
Nerva Boutique Hotel is located in the historical centre, tucked away in a quiet street in the characteristic neighbourhood of Monti. Our location is between colosseum and Piazza Venezia, and in front of the Imperial Forums. Our guests can easily walk to the Trevi Fountain, Pantheon, Piazza Navona and Spanish Steps as our hotel is a perfect walking distance from all of these significant Roman sights.
The hotel is also perfectly located for discovering traditional Italian restaurants, coffee shops, bars, as well as attractive shops and boutiques.
Our hotel is conveniently connected to all areas of the city and the city airports, thanks to its proximity to the subway stations of "Colosseo" and "Cavour" (300m) and Termini Station (1200m).
Google Maps
Roman Forum - in front
Colosseum - 5 minutes walk (300m)
Piazza Venezia and Capitol Hill
10 minutes walk (500m)
Spanish Steps - 15 minutes walk (1100m)
Trevi Fountain - 10 minutes walk (800m)
St. Peter's Basilica and Vatican City (Sistine Chapel) - 40 min walk - 15 min by bus, 64 or 40 (1900m)
Piazza Navona, Pantheon and Campo de' Fiori
15 minutes walk (1300m)
Via Veneto - 15 minutes walk (1400m)
Termini Station - 15 minutes walk (1200m)
About Our Family
The Cirulli family has been welcoming guests for over 30 years. Their warm hospitality and their passion for this business has ranked them to be one of the top boutique hotels in Rome and in the country. Now in their second generation, their son and daughter continue on with the family tradition, combined with all the modern comforts, as well as introducing sustainable attitude, supporting local products and Made in Italy as their philosophy.